Drywall installation and repair is a relatively simple process, but it takes the great care of a professional to provide a durable and uniform drywall finish that will be resistant to the elements and the bumps and bruises that come with daily home or business use.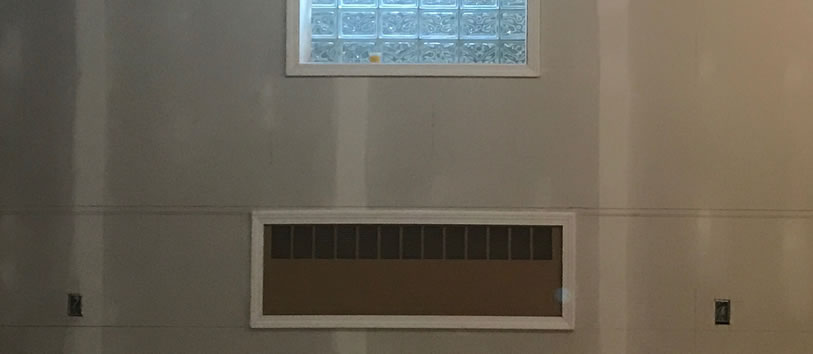 Improperly installed or repaired drywall jobs do not stand the test of time. In humid climates, moisture can enter through poorly constructed and finished drywall joints, leading to softening and the build-up of mold, creating unsafe conditions for you and your family. Poor-quality drywall jobs are easy to identify through uneven joints, hills and valleys, gaps and visible screw or nail heads. However, when properly installed, finished or fixed, drywall is safe and provides excellent insulation, sound deadening and fire resistance.
Are you looking at a full interior remodel? You'll need to place finding a drywall professional at the top of your list. Have your walls become damaged from leaky pipes, or are you experiencing cracking in your drywall? Basic drywall repairs are much simpler than you might think, and won't cost you much at all.
A licensed and qualified professional can discuss multiple drywall options for thickness, construction and finishing, helping you decide on a drywall installation solution that's right for your home or business, climate and needs. Because it is so important to maintain a safe living space, drywall is regulated for its thickness, and fire and moisture resistance, with regulations also applying to finishing techniques used in dwellings, commercial spaces and the like.
Call (828) 214-5004 for any drywall work or patching and we will get the drywall job done fast and efficient at North Carolina's Handyman.
A qualified North Carolina drywall professional always exceeds minimum regulations, providing the safest and most durable construction for any room.
Fill out our free estimate form to get started on your North Carolina drywall repair or installation project, from simple joint repairs to full interior redesigns. One of our friendly and qualified North Carolina professionals will contact you promptly to tackle your drywall project right away. Why wait?.
Drywall Services in North Carolina
Hang, Sand, Prime or Tape
Bathrooms
Bedrooms
Commercial Drywall
Drywall and Plumbing
Drywall Crack Repair
Drywall Fire Safety
Drywall Installation
Drywall Joint Repair
Drywall Refinishing
Drywall Repair
Garage Drywall
Interior Remodels
Moisture Damage Repair
Structural Repairs
Wall Damage Fixed
Drywall Repair Service Areas in North Carolina
---
Call (828) 214-5004 to speak to the Best North Carolina Handyman, or fill out our free estimate form.